WILDCAT RESOURCES
We're here to help you expand your
horizons and create new experiences
At the University of Arizona, students have access to a variety of resources to advance their academic and professional development. As a result of being a Hispanic Serving Institution, students have many scholarships, internships and conference opportunities available to them along their Wildcat Journey.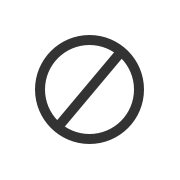 FUEL THE RESPONSE FOR ARIZONA STUDENTS
Many students affected by COVID-19's disruptions are
experiencing financial hardship and are struggling to cover rent,
utilities & other basic necessities. If your need it, get help today.
Find the latest information on various types of financial aid available to you.
Find academic assistance, research opportunities, community support and more. 
Comprehensive services and support for your physical and mental well-being.
Clubs & Organizations
Celebrate diversity and meet new people through the hundreds of club on campus.
Cultural & Resource Centers
A place for anyone and everyone looking to celebrate the culture in our community.
Internships & Jobs
Create a profile with Handshake, the university's professional opportunity platform. 
RECEIVE OUR MONTHLY NEWSLETTER
a monthly highlight of HSI Initiatives at the University of Arizona