Join us for a year-long Hispanic Serving Institution (HSI) webinar series, Centering Servingness, sponsored by Faculty Affairs and HSI Initiatives. The series will feature the scholarship of University of Arizona faculty and staff, who engage in servingness efforts that honor the cultures and lived experiences of Latina/o/x, Black, Indigenous, and under-represented students and communities.
The goals of the series are three-fold:
By spotlighting current scholarship, we offer examples of the rich ways in which servingness is enacted by our incredible faculty and staff;
We invite others, both on campus and nationally, to learn about and engage in these efforts;  
We build knowledge. Each month we will address the question - what next steps are needed to build institutional capacity around HSI servingness?
The series is FREE and OPEN to the public. All times are listed in Arizona time. 
For more information contact Judy Marquez Kiyama at jkiyama@arizona.edu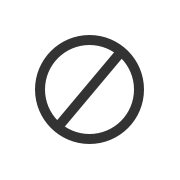 When
noon, Sept. 29, 2020 to April 15, 2021